The EIA is working to increase the visibility of the events industry and ensure the events industry is counted.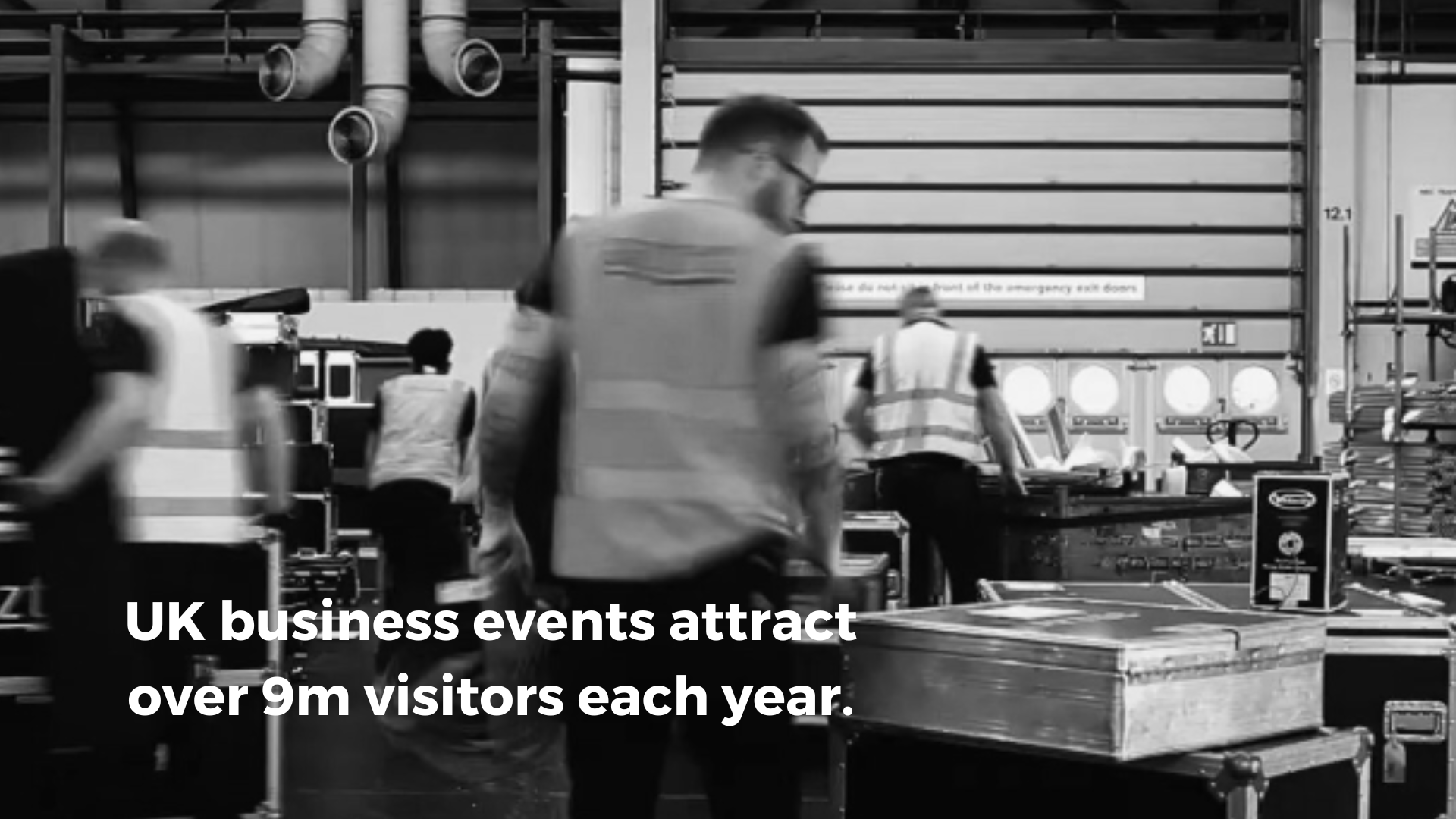 Events Industry Alliance
The events industry drives £70bn of trade into UK businesses. Our members' events are the engine of the domestic and international economy.
We aim to take a strategic, national approach to business events spreading growth to all parts of the UK and driving international trade key to delivering a global Britain.
Our industry acts as a catalyst for regional growth by bringing businesses from around the globe to do the deals that drive investment.
The EIA works on behalf of the events industry associations AEO, AEV and ESSA to increase awareness of the importance and economic contributions of the events industry.
How do we do it? Constant contact with government departments including Department for Business and Trade; Department for Levelling Up, Housing and Communities (DLUHC); Department for International Trade (DIT); the Secretary of State for Digital, Culture, Media and Sport (DCMS) and the Chancellor of the Exchequer.
We are working with Cavendish, a group of over 100 communications specialists, PRCA National Awards Specialist Consultancy of the Year and No1 in PRWeek's Public Affairs rankings
The EIA works to ensure that the interests of UK business events are effectively represented, understood and communicated to Government across the five pillars of
Maintain recovery
a. Ensure the sector stays safe and open for business.
b. Support businesses within the sector to survive and thrive.
c. Accelerate efforts to reopen international travel.
d. Government backed insurance scheme.
e. Launch a Government-backed confidence building programme.
Growth
a. Develop an international trade strategy that recognises, leverages and supports the UK business events sector to drive growth for a global Britain.
b. Encourage inbound investment and outbound trade through upweighted grants and TAP programme.
c. Incentivise business events to facilitate the Government's levelling up agenda.
The world's meeting place
a. Organise for success: create 'Business Events UK' as strategic delivery body.
b. Innovate 21st century events: seed funding and tax breaks for new events.
c. Drive awareness: upweighted ministerial advocacy programme.
d. Build 21st century infrastructure: invest to ensure world class events.
e. Attract lighthouse events: increased BID funding.
Sustainability
a. Create a sustainable event strategy and best practice for the UK.
b. Create a tax incentive framework to support sustainable events.
c. UK Government to be the global champion for sustainable business events in the UK.
Skills and talent
a. Promote careers in the industry and encourage an inclusive, diverse and dynamic workforce.
b. Support the establishment of an independent Event Skills Body.
c. Establish SIC and SOC codes to enable analysis of the industry's workforce.
to unlock the industry's full potential as one of the biggest engines for growth in the economy.
Parliamentary reception - 19 October 2022
Did you know?
Pre covid, exhibitions generated £5bn of direct spending by visitors and exhibitors and generated £2.6bn of direct GDP.